Built on free draining chalk downland and situated just 3 miles south east of the historic centre of Cambridge, the Gog Magog Golf Club has two stunning and very different courses.
The Old Course
Yards 6367, Par 70
The Old Course, opened in 1901, has all the character you would expect from a course with so much history. It has great variety, great views and is a great test for all abilities.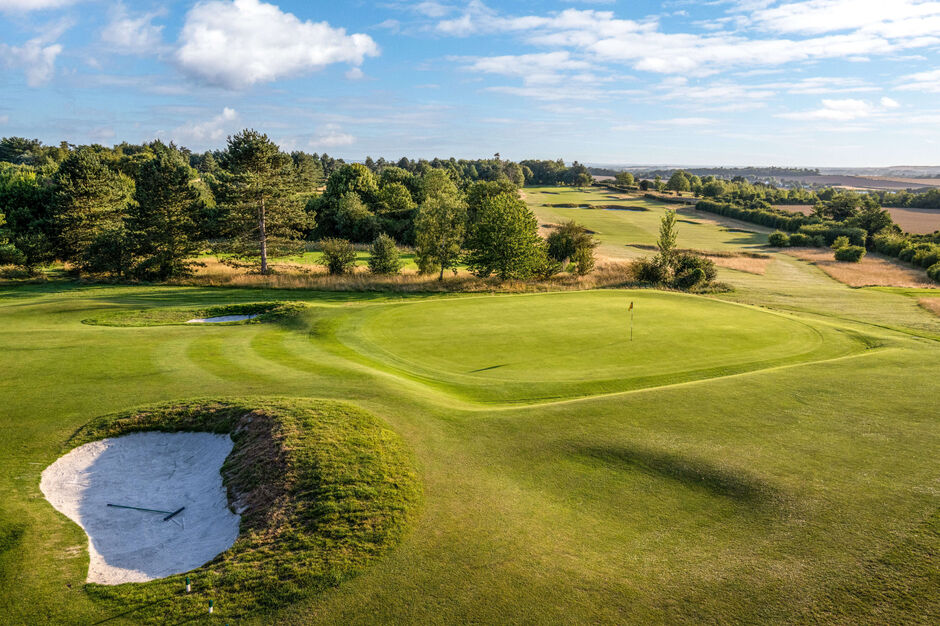 Wandlebury Course
Yards 6735, Par 72
The Wandlebury Course, opened in 1997, is well established and has hosted Regional Qualifying events for The Open. Longer than the Old Course and with USGA specification greens, it also has great vistas.