Clive Smith was the Club Captain in 1974 of Camberley Heath Golf Club when he developed his wish to help promote and develop amateur golf .
Clive has gone some way to achieving this by founding an event to be known as 'The Lagonda Trophy' named after his beautiful vintage (1930) Lagonda Tourer motor car. This model being a precursor to the Le Mans winning team car of 1935.
His ambition to help develop future amateur golf thus commenced in 1975 and has progressed at a very promising pace ever since.
Initially played most successfully at Camberley Heath ( a Harry Colt course ) from 1975 to 1989 , the sale of the Club initiated a move to The Gog Magog Club in 1990.
The event has always attracted a very high class field ( circa plus 2 golfers ) with some very talented winners.

David Hague, won in sensational fashion in 2017 with a fifteen under par final 36 holes total of 125 (62 + 63)!, the lowest 36 holes closing score achieved by a winner of the tournament in its history. This was golf at the highest possible standard.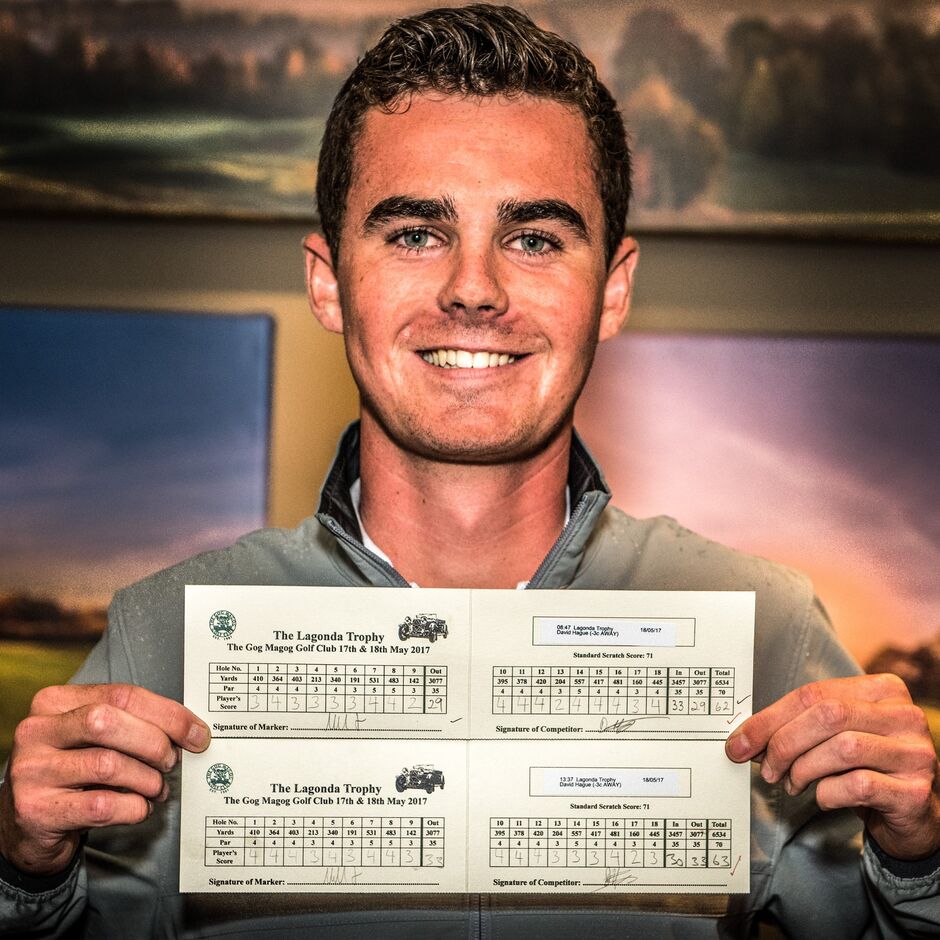 Harry Ellis, winner in 2016, who went on to win the British Amateur Championship in 2017, having already won the English Amateur at age 16, the youngest ever winner.

David and Harry joined other notable winners whose ranks include Luke Donald (winner 1997), Lee Westwood (winner 1992). Donald and Westwood both graduated to Ryder Cup players and have performed at the very highest level for a number of years both achieving world No. 1 status.
Lee Westwood turned professional the year after winning the Lagonda Trophy. Since then he has won Europe's Order of Merit three times in three different decades and tournaments on the European circuit in each of the past four decades. He was named player of the year for the 1998, 2000, 2009 and 2020 seasons and recently won the Race to Dubai for the 2nd time at 47 years of age. Lee is a truly global competitor with victories on all six leading tours. He has played in 10 Ryder Cups, was a vice captain at an 11th and will surely play in another one in September.
The perennial Gary Wolstenholme won the Lagonda trophy in 2002 as well as winning the British Amateur in 1991 and 2003. Wolstenholme has taken his exceptional talent from the amateur ranks to a very successful career on the Professional Senior circuit.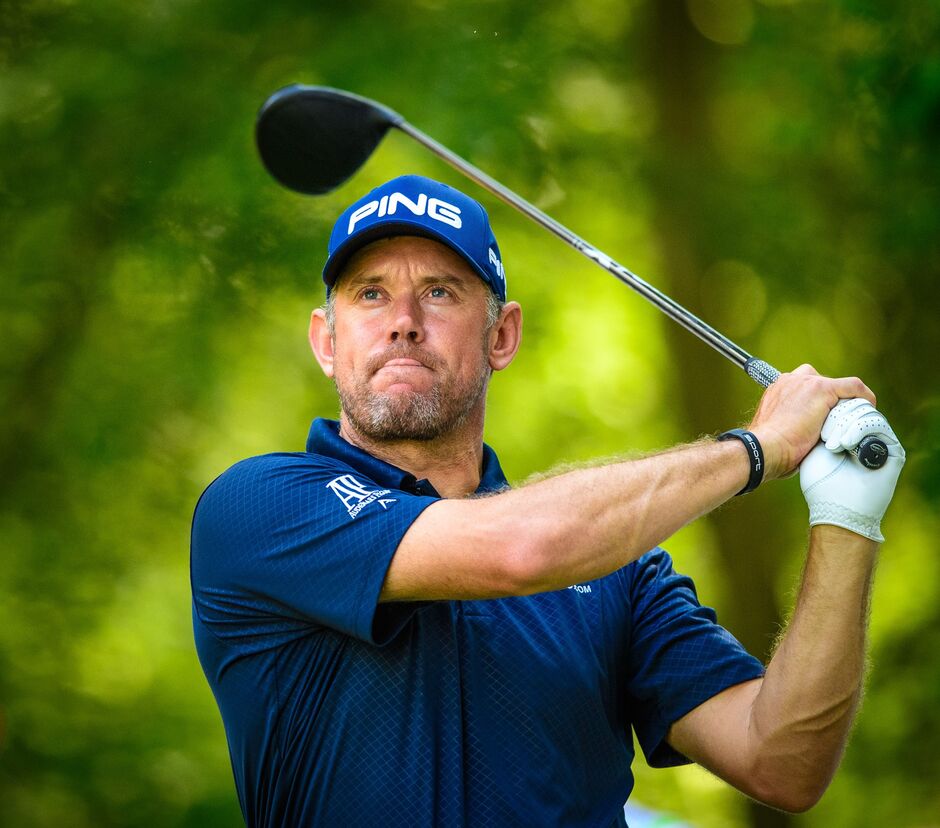 Andy Sullivan, our winner in 2010, has made significant progress in world golf, having won four times on the European Tour in 2015. He also progressed to the Ryder Cup team in 2016.

Other past winners of the Lagonda Trophy who have been successful on the European PGA Tour include Kenneth Ferrie (Austrian Open 2011), and Oliver Fisher (Czech Open 2011) who recently became the first player on the European Tour to break 60 when he scored an amazing 59 in the Portugal Masters.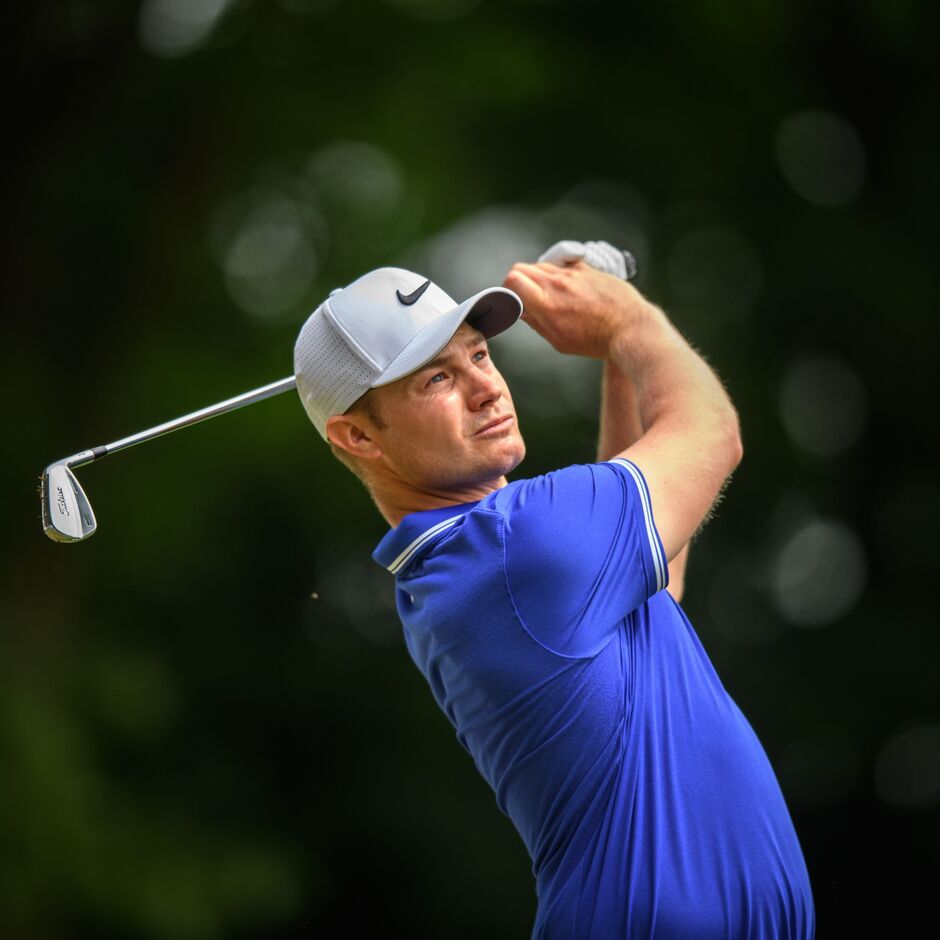 In the first year of the Lagonda Trophy being played at Gog Magog in 1990, it was won by Australian golfer Lucas Parsons. He went on to play on the PGA Tour, European Tour and the PGA Tour of Australasia winning 9 times, including a European Tour win.

At Camberley Heath, John Davies won in 1978 when the tournament was played over 36 holes, with the lowest score of 135. John played in 4 successive Walker Cup matches from 1973 to 1979. He also lost at the 37th hole to Dick Siderowf (USA) in the final of the British Amateur championship at St Andrews in 1976.
Peter McEvoy, one of Britain's greatest ever amateur golfers, won in 1980 having already having won the British Amateur twice in 1977 and 1978. David Gilford won in 1986 and went on to achieve 6 wins on the European Tour between 1991 and 1994 and play in two Ryder Cups.
Russell Claydon, a Gog Magog Club Champion member, won the Lagonda in 1988 and followed up by winning the English Amateur Championship also, during that summer. He went on to have a very successful career on the European Tour, winning the BMW International Open in 1998.
Such a review of some of the past winners of The Lagonda Trophy reveals how successful subsequently they have become in the world of top amateur and professional golf. In fact everything that Clive Smith hoped for when founding the event in 1975, with significant foresight and ambition.
MAJOR HONOURS OF PAST WINNERS OF THE LAGONDA TROPHY
Wold Number One

Lee Westwood 2011
Luke Donald 2012

Ryder Cup

David Gilford 1991,95
Lee Westwood 1997,99,02,04,06,08,10,12,14,16
Luke Donald 2004,06
Andy Sullivan 2016

Walker Cup

John Davies 1973,75,77,79
Peter McEvoy 1977,79,81,85,89
David Gilford 1985
Jeremy Robinson 1987
Russell Claydon 1989
Gary Wolstenholme 1995,97,99,01,0,05
Lee James 1994
Luke Donald 1999,01
Oliver Fisher 2005
Dale Whitnell 2009
Andy Sullivan 2016
Max Orin 2013
Harry Ellis 2017

Eisenhower Trophy

John Davies 1974,76
Peter McEvoy 1977,79,81,85,89
David Gilford 1984
Lee James 1994
Gary Wolstenholme 1996,98,04
Luke Donald 1998,00
Dale Whitnell 2008
British Amateur Champion
Peter McEvoy 1977,78
Gary Wolstenholme 1991,2003
Lee James 1995
Harry Ellis 2017
English Amateur Champion
David Gilford 1984
Russell Claydon 1988
Harry Ellis 2012
British Youths Champion
John Cook 1987
Lee Westwood 1993
British Boys Champion
John Cook 1985
Kenneth Ferrie 1996